Exploring the Rich Diversity of Nigeria's Movie Industry(Nollywood)
The Nigerian Movie industry stands as evidence of the country's rich cultural diversity and creative skillfulness. Intensified with talent and passion for self-expression, this industry has rapidly grown into a global force, influencing not just Africa but the entire world. Movie scenes have proven themselves to be a powerhouse that reflects the nation's cultural heritage and dynamic spirit. Nollywood, the Nigerian film industry, has seen remarkable growth, producing one of the largest numbers of films in the world. It currently accounts for 1.42% of Nigeria's GDP, representing N 853.9 billion ($7.2 billion).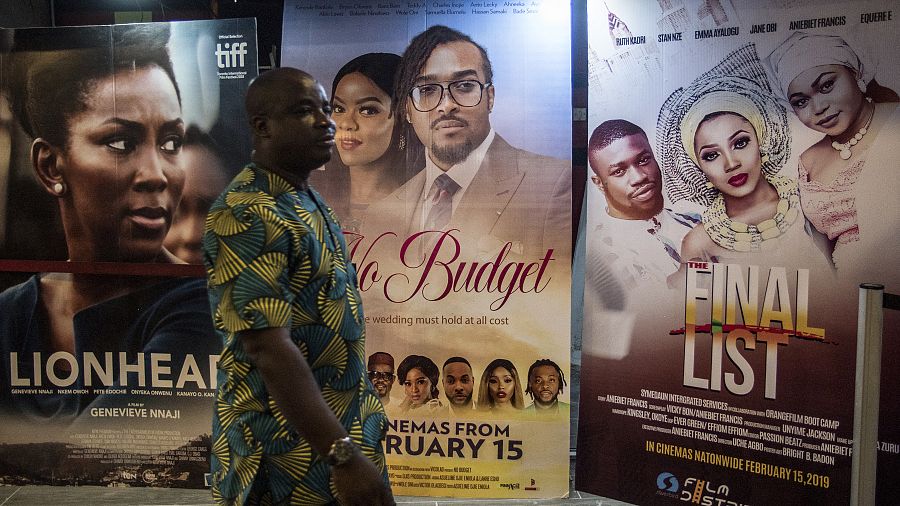 The films produced by Nollywood are often very relatable to the average Nigerian. They tackle social issues and problems that Nigerians face daily. And because they're so relatable, they're often trendy. This popularity is leading to change. Nollywood success is backed by its authentic and distinct method of storytelling. Living in Bondage, Rattlesnake, Violated Glamour Girls, October 1, and Nneka the Pretty Serpent are well-known Nollywood films that have achieved significant global recognition and financial success. With little government support, and despite its informal state, Nollywood has created an estimated one million direct jobs, making it the second-largest employer in Nigeria after agriculture. The industry and its influence contribute almost one billion USD to Nigeria's economy annually along with its high job creation. It is impressive to see how Nollywood, the Nigerian film industry, has been able to create an estimated one million direct jobs despite little government support and its informal state. This makes it the second-largest employer in Nigeria after agriculture. Furthermore, the industry's influence contributes almost one billion USD to Nigeria's economy annually, highlighting its significant impact on job creation and economic growth.
 NETFLIX Interest in Nollywood
I find it fascinating how Nollywood has been able to create so many jobs and contribute to Nigeria's economy, despite little government support. It's no surprise that Netflix became interested in the Nigerian film industry a few years ago and started streaming Nigerian movies on its platform. I remember when they acquired the exclusive worldwide rights to Lionheart, which was directed by Nollywood star Genevieve Nnaji. It's impressive to see how Nollywood is making a name for itself on a global scale.
Nollywood As A Business In Nigeria
Nigerian cinema is a booming industry. In 2015, 59% of movies were produced worldwide, according to a study by the UNESCO Institute for Statistics, with Nigeria's 'booming' film industry serving as a major contributor to this increase. Nigeria's film industry is one of the most productive in the world, having created 1,074 films in total during 2010 alone. It is called "Nollywood" and is frequently known to produce more movies than India's Bollywood. And when one ponders how the Nigerian cinema maintains a fast pace in producing content, it is just as simple. Here, one can be everything. A person can be a director, actor, cameraman, or costume designer. Working quickly and efficiently is crucial for the success of Nollywood, as the industry receives no government or private sector support and relies solely on entrepreneurship. Despite facing failures, African filmmakers continue to make progress. However, artists and technicians need to pay close attention to details in today's competitive landscape. The impact of Nollywood on Nigeria's economy is undeniable and its global recognition is inspiring.
 JAGUN JAGUN MOVIE breaking barriers in the industry
Jagun Jagun (The Warrior) is a 2023 Netflix original epic Yoruba film produced by Femi Adebayo Salami and Euphoria360 Media. It was directed by Adebayo Tijani and Tope Adebayo Salami. The film stars Femi Adebayo, Adedimeji Lateef, Bimbo Ademoye, Faithia Balogun, Mr Macaroni, Bukunmi Oluwasina, Ibrahim Yekini and Muyiwa Ademola. It was released on the Netflix streaming platform on 10 August 2023. Jagun Jagun tells the story of a Warlord, Ogundiji who begins to feel threatened by the potential of a young warrior, Gbotija whose main aim is to avenge the death of his father. Ogundiji has always been a dictator who has succeeded in snatching a lot of kingdoms for the wrong leaders, he soon becomes threatened by the arrival of the young warrior, Gbotija. Femi Adebayo who also produced King of Thieves, said that the dream of Jagun Jagun was to surpass the success and achievements recorded by King of Thieves.
Within 48 hours of release, it began trending in the United Kingdom and seventeen other countries. It earned 2,100,000 views in its first three days, and 3,700,000 views by 20 August 2023, making it one of the top 10 most-watched non-English films during that period. It is a moment of joy for Nigerians to see how fast and efficient Nollywood has been in the production of quality and educative movies. As a Non- English movie, it is a big achievement for it to get such a large audience in a short period. You can follow our updates to get news on the latest movies released and Happenings.
Written by Aboh Sunday Ugbede